P.E & Sports Studies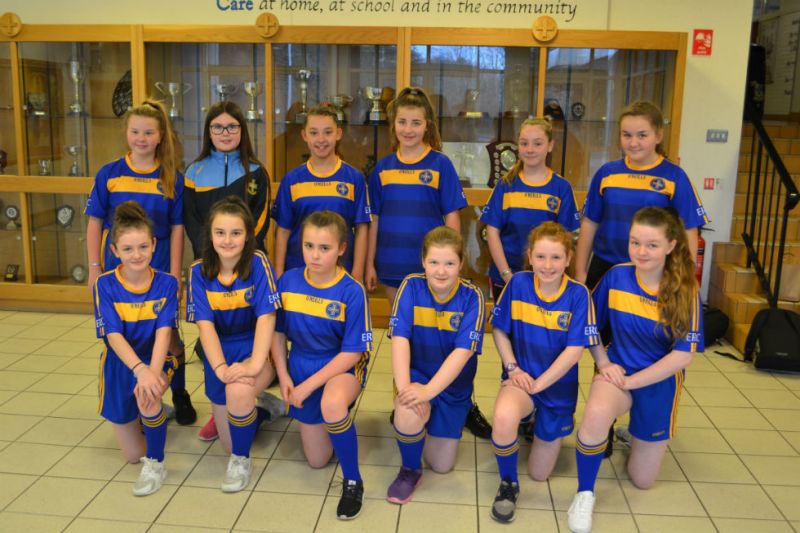 ERC's First Girls Gaelic Football Team 2017-18
Teachers:

Mr A Morris
Mr S Dowds
Mr E Graham
Miss A McCann
Edmund Rice College has a strong and dedicated PE Department which is staffed by teachers who foster team spirit, co-operation, honesty and integrity, whilst delivering the prescribed programmes of study in Physical Education. In the recent Inspection report PE was recorded as 'very good.'
Key Stages 3, 4 & 5
All students in KS3 and KS4 at Edmund Rice are allocated periods in their timetable for PE. PE is a compulsory subject and all the boys and girls are expected to participate. In Year 11 students can opt to do Sports Studies as a GCSE subject. The course is a Btech Level 2 and has the equivalence of 2 GCSE's. In Year 13 & 14 they can study Sport at Btech Level 3 which is equivalent to an A Level and is recognised by all the Universities.
After School Activities
The PE Department is at the centre of our range of extra-curricular activities. The sports activity programme gives the pupils an opportunity to develop personal and social skills as well as pursue sporting interests. There is a very strong tradition of sport and there is a sense of pride in the pupil when representing the school in any sport.
Extra-curricular Sports
Gaelic Football Boys & Girls
Hurling
Camogie
Soccer Boys & Girls
Judo
Athletics
Basketball
Badminton
Handball
Table-tennis
Netball
Sports Facilities
Sports Hall
Minor Hall
Fitness Suite
Gymnasium
Handball Alleys
Indoor Handball Walls
Grass Pitch
All Weather Pitch
School PE Kit
All pupils wear the school PE kit when participating in PE.