Gaeilge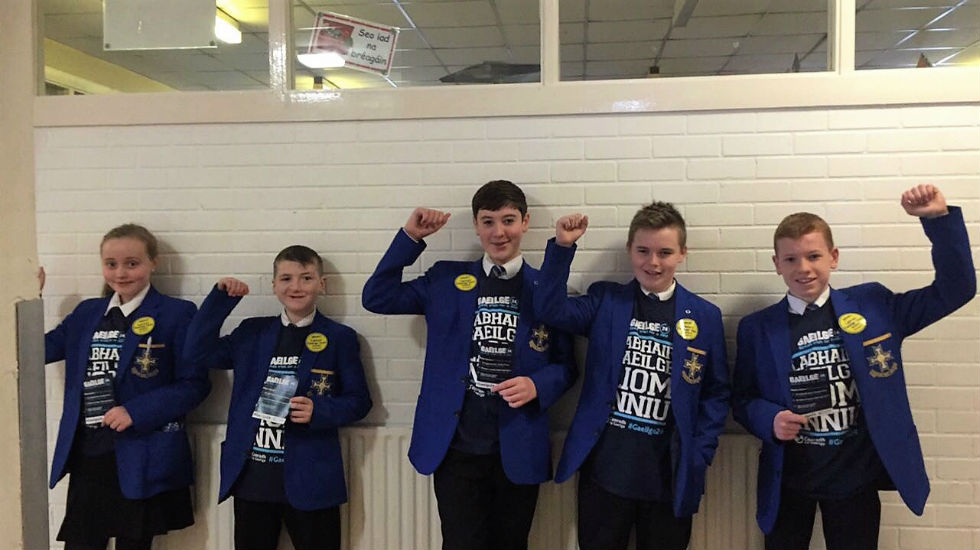 Teacher:
Mrs C Collins (HOD)
Mrs S Quinn


"Is Fearr Gaeilge briste ná Béarla clíste"…
Overview
Tá míle fáilte romhat go Coláiste Rís agus chuig Roinn na Gaeilge.
In keeping with the ethos of Edmund Rice College the Irish Department is caring and vibrant, reflecting the increasing popularity of our language and culture nationwide. All our students have the opportunity to learn Irish from first to third year after which they can choose to study the language as a GCSE subject in fourth and fifth year. Pupils can also continue studying Irish at A-Level.
An Ghaeltacht
Every student has the opportunity to attend Summer or Easter courses in the Donegal Gaeltacht and we regularly have many pupils who avail of this tremendous chance to attend Cúrsaí Gaeltachta and Rann na Feirste. The students learn our language in beautiful relaxed surroundings while at the same time they enjoy themselves and meet many new friends.
Extra-Curricular
These include Gael-Linn quizzes, Abair public speaking and trips. At Feis Béal Feirste this year our school won; best overall poetry for year 9 boys and best overall in year 12 at the feis which was held in St. Patrick's College now known as Trinity. We also have poster/essay competitions throughout the year and many activities during Seachtain na Gaeilge. This year we had 62 boys awarded with their silver fáinne at our Bronnadh Fáinní assembley. We were among those 300 schools, 30,000 people that took part in Gaeilge 24 that was orgaised by conradh na gaeilge… "Bhí craic mhór againn"! Our year 9 pupils from I.M.B also enjoy their hot chocolate during their G.C.S.E class after school on Mondays and Wednesdays.
This year we invited Nicilt into our school to chat to our pupils about job opportunities, the boys enjoyed this event and were delighted with their 'freebies' Our year 10 pupils had great fun at our language fact quiz that was held on European language day.
Every year a number of our students continue their Irish Language studies at universities in Ireland and further afield. And quite a few have found employment in many Irish Language related jobs.