Moving Image Arts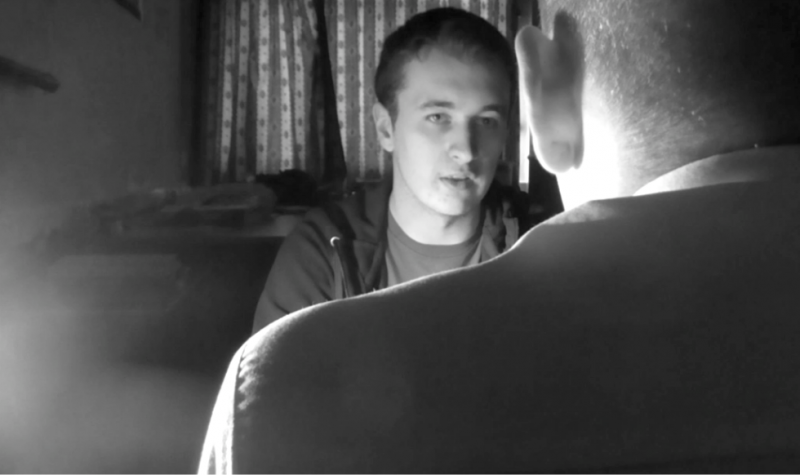 Teacher:
Mrs AM Ritchie [HOD]

Moving Image Arts has proved a very popular and successful A Level option at Edmund Rice College.
The course is divided into two components, coursework and examination at both AS and A2 an is structured as follows;
AS Level AS 1: Realist and Formalist Techniques and the Classical Hollywood Style – Foundation Portfolio AS 2: Critical Response
A2 Level A2 1: Creative Production and Research – Advanced Portfolio A2 2: Advanced Critical Response
After studying the history and theory of film, students are expected to produce a portfolio of work which includes a short film. In the making of their film they have to undertake all roles required in the production of a film, including writer, camera operator, cinematographer, editor, producer, director and actor.
Filming is mostly done using DSLR cameras or student's own cameras. The footage is then edited in our Moving Image Arts suite of Apple Mac computers using final cut express. The soundtrack is created using garageband or final cut express with students being encouraged to be as creative as possible.
Students have the opportunity to mix with industry specialists through cinemagic programmes and are invited to apply for BFI Film Academy courses which are open to 16-19 year olds who are interested in working in the film industry. We have had a number of students successful in gaining places where they got to undertake a series of master-classes and workshops with industry professionals. They also got practice in developing and pitching their ideas and producing their own work. They discussed films from around the world and learnt more about distribution, film-festivals and programming.
The students show great passion and enthusiasm for the subject with their excellent results rewarding this. Many of our pupils go on to further their studies at university in courses such as Film Studies, Media Studies, Interactive multimedia design, etc.