I.C.T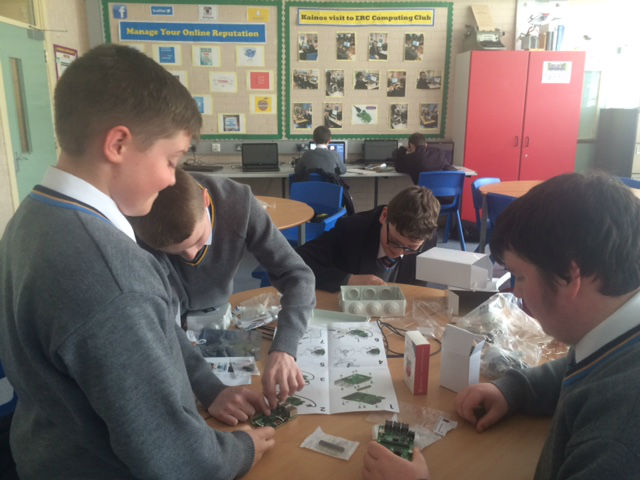 Teachers:
Mr C McAtee
Mr D McClelland
Mr J Courtney (Technician)
Post 16
Cambridge Technical Introductory Diploma in IT
Cambridge Technicals are vocational qualifications for students aged 16+. They are designed with the workplace in mind and provide a high-quality alternative to A Levels.
Launched in September 2012, the Level 3 Cambridge Technical in IT offers of a wide range of units such as installing hardware, creating a website, identifying an IT fault, computer animation and e-commerce.
Cambridge Technicals are an ideal foundation for learners entering the workplace or going on to University, providing students with a theoretical background reinforced with practical skills that transfer into the modern workplace.
Students complete the following 6 units:
| | | |
| --- | --- | --- |
| Unit No: | Unit Title | Method of Assessment |
| Unit 01 | Communication and Employability Skills for IT | Internal - coursework |
| Unit 02 | Information Systems | Internal - coursework |
| Unit 19 | Spreadsheet Modelling | Internal - coursework |
| Unit 17 | Interactive Media Authoring | Internal - coursework |
| Unit 27 | Digital Graphics | Internal - coursework |
| | Understanding Social Media for Business | Internal - coursework |
KS4
BTEC First Certificate in Information and Creative Technology (equivalent to 2 GCSEs)
BTECs are vocationally related qualifications, where learners develop knowledge and understanding by applying their learning and skills in a work-related context. They are popular and effective because they engage learners to take responsibility for their own learning and to develop skills that are essential for the modern-day workplace.
BTEC Firsts in Information and Creative Technology provide a practical, real-world approach to learning and develop specific knowledge and skills learners need to work successfully in the industry, such as:
Understanding the online world, services and communication, and the impact it has on business, social networking and online security
Developing technical skills by learning about hardware, software, networking and data and the relationship between them all
Using creative, communication and presentation skills when designing and producing a digital portfolio.
Students complete the following units:
| | | |
| --- | --- | --- |
| Unit No: | Unit Title | Method of Assessment |
| Unit 1 | The Online World | External Assessment |
| Unit 2 | Technology Systems | External Assessment |
| Unit 3 | A Digital Portfolio | Internal Assessment |
| Unit 5 | Creating Digital Audio | Internal Assessment |
| Unit 6 | Creating Digital Graphics | Internal Assessment |
| Unit 9 | Spreadsheet Development | Internal Assessment |
| Unit 13 | Website Development | Internal Assessment |