Learning Support Provision
Learning Support Provision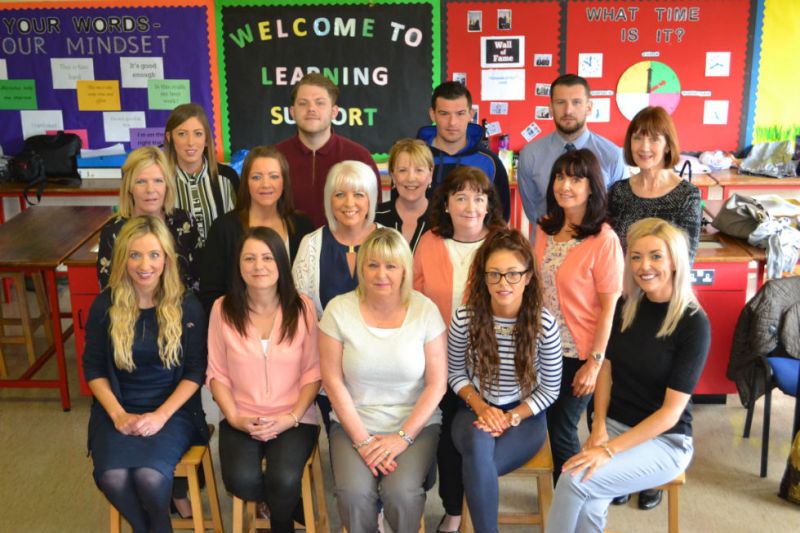 What is our SEN provision at Edmund Rice College:
Differentiated lessons to suit our student's needs. This means that each student will have access to the curriculum at the appropriate level. Teachers tailor lessons to support each student appropriately. Homework is also appropriately set for each student based on their level of learning and ensure success is possible to build on self-esteem and confidence.
We have two Specialist Support Classes which are made up of groups of specially chosen students based on varying Special Educational Needs. The classes are small in size to mirror life in the Specialist School setting, and the primary aim is to aid transition of our SEN students into Secondary Mainstream life. We have a class in Year 8 and another in Year 9; after which stage we feel ready to integrate the boys into a more mainstream environment and promote independence in advance of their GCSEs. The classes are supported by 2 Specialist Teachers, who follow the students to their different classes and work with the classroom teachers in providing specialist support. We are in our first year of this new form of SEN provision at Edmund Rice College and so far it has been a great success. The boys in the classes are progressing well and one of the best parts of this new provision is that we can provide such specialist support to boys across the Code of Practice; not just those that have been lucky enough to get through the lengthy and laborious process of gaining a Statement.
Paired Reading and Paired Numeracy take place in school and gives our students a chance to have focused support where necessary. These programmes are run by our Literacy and Numeracy Support Teams who aim to work on and develop the basics of these vital skills, and give one to one support in a nurturing environment where pupils can flourish. We believe these classes are vital in improving Literacy and Numeracy Skills; which are essential across all subjects.
Literacy support classes are run in school and after school. This means each student can attend six week classes that are run in a small group environment. Students are taught Literacy skills and given additional support to assist them with any Literacy difficulties they may have.
Numeracy support classes are also offered during and after school. Again students work in small groups, which means they can get practice with essential Numeracy skills in a more focused scenario away from traditional classroom teaching styles. We aim to make these classes engaging and enjoyable and offer a hands-on approach, where students learn and have fun at the same time.
Confidence and self-esteem building is paramount for success. We believe when the students see you have faith in their ability and opportunities are created, their confidence will grow. All teachers are committed to ensuring the development of self-esteem where necessary, via the student IEP and in conjunction with our Pastoral Care Team.
We also run small specialist classes which focus on the building of confidence and social skills. Social, emotional and behaviour intervention groups assist students that need extra assistance with their social skills and communicating emotions effectively. Students have the opportunity to socialise and build on their own self-esteem in a safe and nurturing environment.
Classroom Assistant support is also widely used across the school. Classroom assistants are directed by Mrs Cust but largely by the subject teacher in terms of their role within the classroom. This includes keeping the students on task; helping with organisational skills; giving comfort and reassurance where needed and assisting with the tasks given by the teacher. Their role is primarily to ensure the student can fully access the curriculum and fulfil their potential. We encourage our assistants to build up a rapport with their students once they are assigned. This can take the form of some light hearted card and board games in the Learning Support unit at appropriate times of the day/year. It is important that good mutual working relationships exist between our assistants and our students; but mostly that our students can develop trust and feel safe and content with the adult looking after them.