Learning for Life and Work Department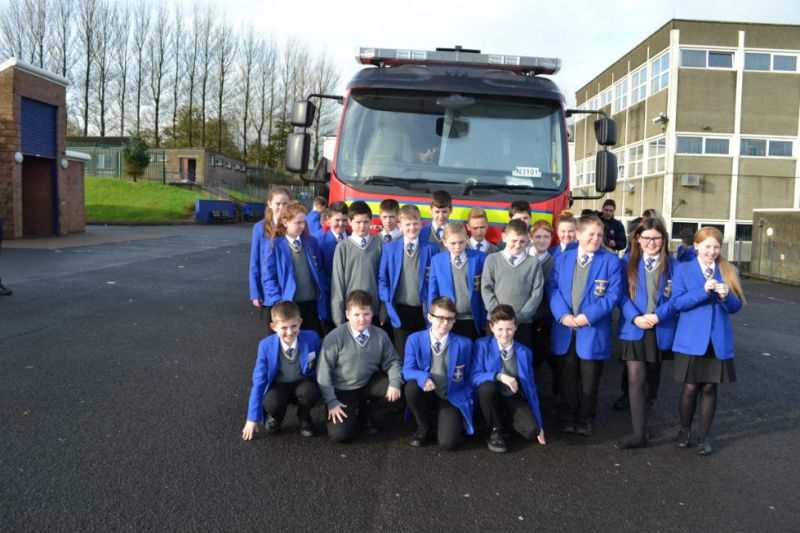 Teachers
Mr P Berne (HOD)
Mrs B Willis
Mr E Graham
Mrs S Woods
Mrs C McCann
Mrs A Mallon
Learning for Life and Work has been included as a key component of the Revised Curriculum because research indicated a need for closer links between the curriculum and the development of skills and capabilities necessary for life and work. It concluded that young people require an engaging and relevant curriculum that:
helps them develop as individuals and members of society
delivers the skills and capabilities needed for adult life and work
helps them cope with the changing global economy
helps them learn how to make informed choices
To meet this need, the Revised Curriculum objectives and LLW contribute directly to developing the young person as:
an individual
a contributor to society
a contributor to the economy and environment
In Edmund Rice College, LLW is a compulsory subject in Key Stage 3
LLW at Key Stage 3
At Key Stage 3 pupils study:
Personal Development (Form Class)
Citizenship
Employability
LLW at Key Stage 4
In Edmund Rice College LLW is a subject option at Key Stage 4 with all pupils following the CCEA syllabus. Normally, there are two GCSE classes, such is its popularity. The subject is divided into four units:
Unit 1 Local and Global Citizenship (20% exam) – which involves the study of
Diversity and Inclusion
Rights and Responsibilities
Government and Civil Society
Democratic Institutions
Democracy in Action
The role of NGO's
Unit 2 Personal Development-(20% exam) – which involves the study of
Personal Health and Wellbeing
Emotions and Reactions to life experiences
Relationships and Sexuality
Personal Safety and Well-being
Roles and Responsibilities of parenting
Financial Responsibility
Unit 3 Employability (20% exam)- – which involves the study of
The impact of globalisation on employment
Recruitment and Selection-Preparing for employment
Rights and Responsibilities of employers and employees
Social Responsibility of businesses
Exploring self-employment
Personal career management
Unit 4 Controlled Assessment Task (40%)-
To support the teaching of democracy a visit is arranged each year to Stormont buildings. Students also enjoy numerous visits from outside speakers including local entrepreneurs and the Northern Ireland Human Rights Commission.
The pupils get to speak with The Fire Brigade as part of careers day
Anti Bullying week 2017- Pupils release balloons in Citizenship with important anti bullying messages.