PRIZE NIGHT ANNOUNCEMENT!!
10th Oct 2018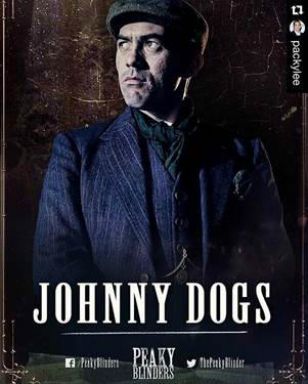 **SPECIAL PRIZE NIGHT ANNOUNCEMENT**
Edmund Rice College is delighted to announce that West Belfast actor Packy Lee, most famous for his role as "Johnny Dogs" in the award winning series Peaky Blinders, will be attending this year's Prize Night as our Guest Speaker.
Due to filming commitments for the next series of Peaky Blinders, we have had to reschedule our original date for the event. Packy has worked hard to fit us around his hectic schedule and is looking forward to ad...dressing our students and parents on Prize Night; now scheduled for Tuesday 23rd October. Invites and reminders will be sent out closer to the time.
Peaky Blinders recently won the BAFTA for Best TV Drama Series 2018, with Cillian Murphy bagging the award for Best Leading Actor. The next series is due to be out in 2019.
Please find a write up in the Irish news about our very own Belfast born Packy Lee "Belfast Loud and Proud" below. We are all very excited and very much looking forward to welcoming him to Edmund Rice College!
http://www.irishnews.com/…/peaky-blinders-packy-lee-is-bel…/